EP#08 – Become the Freest Version of Yourself with Allyson Roberts.
Allyson Roberts, a cognitive-behavioral expert and a transformational coach found herself homeless when she was 19 years old, pregnant with her daughter and living in her car. But Allyson do not consider that yet as the biggest setback of her life.
Year 2006, when the Real Estate Industry crashed, Allyson and her daughter lost everything. They literally started their lives over again. Allyson re-evaluated her life and decided which path they will take again. One of her friends, who is a therapist and a coach, sat down with Allyson and helped her see that it wasn't a failure at all and Allyson actually was able to handle the situation really well. She believed that Allyson will be able to put her life back together a lot easier than Allyson was believing and seeing.
For 6mos, Allyson just sat in the corner of her friend's living room, on the floor and just sobbing every day. Allyson would not consider it as depression because she has a lot of faith in the universe and Jesus is a master that Allyson considered to be her guiding force and her leader. She can feel Jesus' presence and knew that Jesus is with her and everything will be okay.
Allyson bravely accepted the fact that she can't do things alone and that she needed to reach out and ask for help. Her friend, who is a therapist, was happy to help the she did not require Allyson to pay her, they decided to trade services instead. It helped Allyson re-establish herself and realized that she still has the talents and the skills.
"If you're in the corner sobbing every day. If you really believe that you are worthless and not enough,

Find some paper and a pen. Make a list of every single thing that you've ever accomplished. Dig and find all of the things that you've accomplished. Because that will give your brain evidence that you can accomplish things.

That you have the ability inside of you to learn and to grow.

That reminds us that we are smart.

We are determined. We are disciplined. "– Allyson Roberts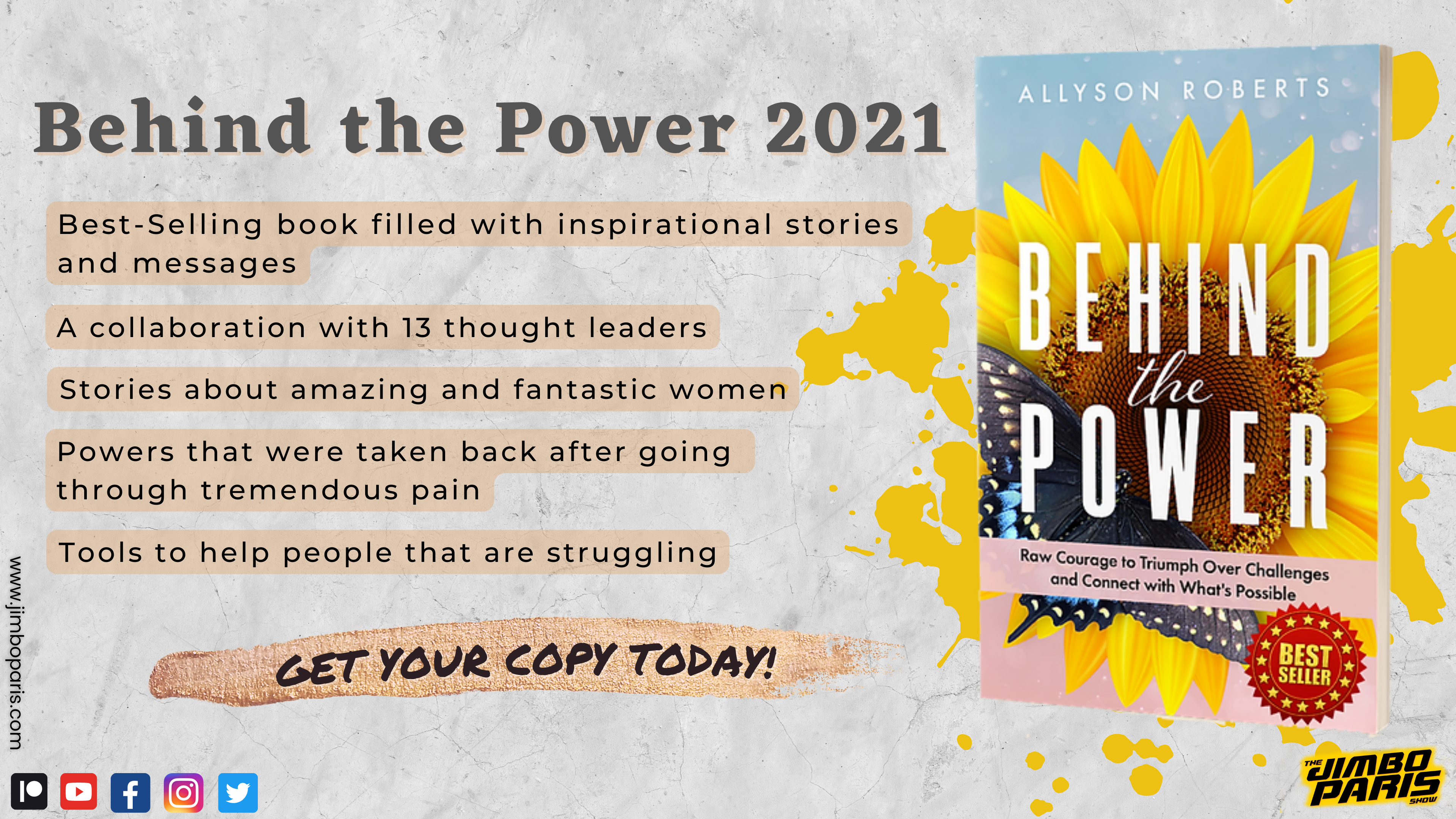 Official Website : https://www.allysonroberts.com/
Be updated on our upcoming live and exclusive episodes. Subscribe now!
By signing up, you agree to receive email from this podcast.